Body

Scan Exercise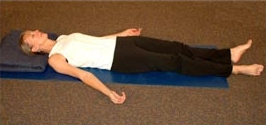 How aware are you of how stress manifests in your body? Where do you feel it? Listen to this audio, and see if you feel more relaxed.
If you can, lie on the back with your legs slightly apart and your arms slightly out from your body. Otherwise, sit comfortably with your feet on the floor.

Start the audio, then close your eyes and listen.
Sorry, you need to install flash to see this content.